On April 28, 2023, the final event of the LA student scientific research papers competition was held at Luther Academy.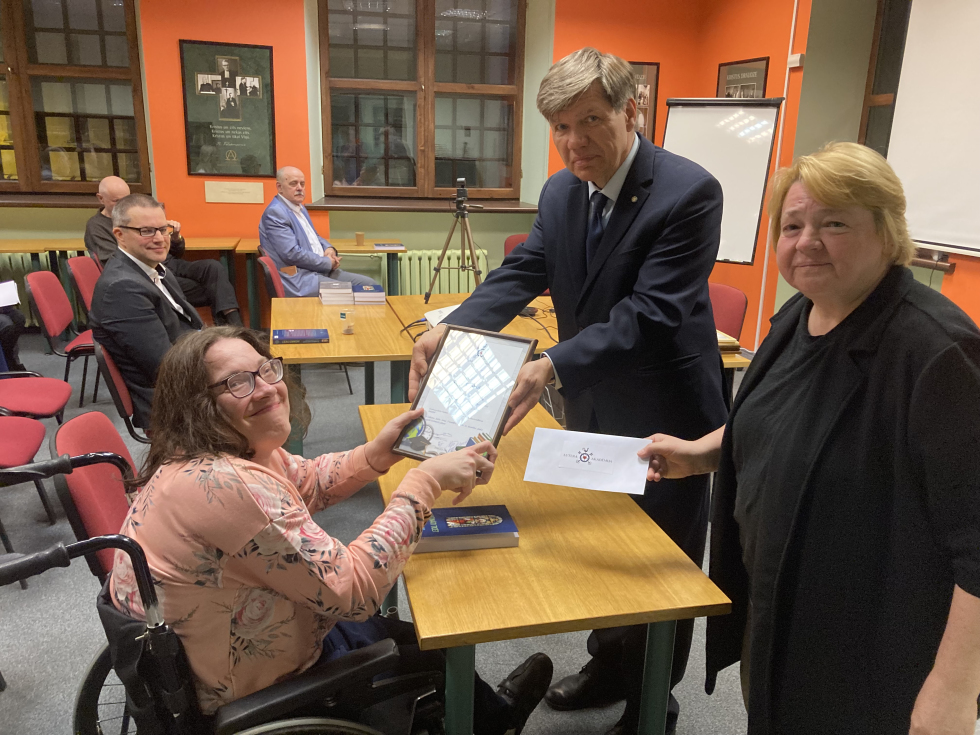 Luther Academy's strategic research direction 2025 is Lutheran anthropology in a contemporary context. The topics of the contestants' papers were chosen accordingly, encompassing a variety of theological disciplines.
Seven students submitted their papers to the competition:
- Mārtiņš Muižnieks, The task given to a Christian to "nurture" and "protect" God's creation as a factor forming human identity.
- Guntis Lielpēteris, The theological connection between original sin and baptism.
- Gatis Kokins, The modern principle of "believing in yourself" and the slavery of will.
- Līga Taukule, The concept of hospitality and the factors negatively affecting the practice of hospitality.
- Artis Virsis, The image of Christ in Aleksandrs Čaks' poem "Sermon in Pinki Church."
- Sandra Kokina, The Mark of Cain - Possibilities for Pardoning Murder in the Bible and Today.
- Gustavs Zatlers, Confrontation of Postmodernism with Christian values from a Lutheran anthropological point of view.
After each presentation, the students answered questions from both the commission and the audience. The requirements of the competition papers were as close as possible to the requirements of the bachelor thesis, so that students as early as possible and better acquire skills for the development of academic papers.
The competition committee was delighted with the students' works, but it was not easy to evaluate the contribution of the speakers to the presented works. Not only academic results were taken into account, but also rhetorical performance in presentation and debating skills.
As a result, Mārtiņš Muižnieks won the 1st place overall.
As for the 2nd place, the commission decided on a decision worthy of Solomon, awarding two 2nd places - and it was shared by Sandra and Gatis Kokini.
3rd place - won by Gustavs Zatlers.
Everyone else received promotion awards. The Council of Science also received a diploma for organizing the competition and its qualitative conduct.
Both the contestants, listeners and lecturers were very pleased with this academic event.